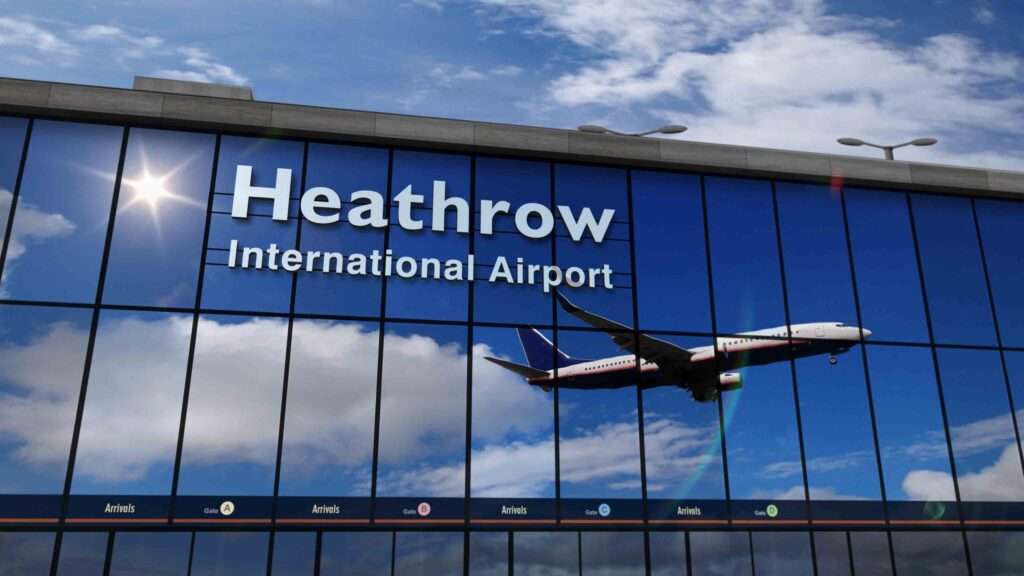 Quick and Reliable Cabs to Heathrow Airport
Traveling to or from Heathrow Airport can be a stressful experience, especially when it comes to finding reliable transportation. Thankfully, there are options available to alleviate this stress and ensure a smooth journey. Taxis and private-hire minicabs are readily available at Heathrow Airport, providing fixed price journeys to and from the airport.
However, navigating the busy terminals of Heathrow and searching for a trustworthy taxi amidst the airport's chaos can be a daunting task. The anxiety of ensuring timely arrivals or departures, coupled with the unpredictability of London's traffic, can leave travelers feeling disoriented and stressed.
To avoid this hassle, you can simplify your travel experience by booking a ride with ATDL, a trusted taxi company. Our team specializes in airport transfers and is well-versed in the intricacies of Heathrow Airport. With ATDL, you can enjoy a stress-free journey to or from the airport.
By booking in advance, you not only secure a fixed price for your ride, but you also eliminate the uncertainty of finding a taxi upon arrival or departure. ATDL offers a seamless booking process, allowing you to provide your travel details and preferences, ensuring a smooth and comfortable journey tailored to your needs.
Say goodbye to the stress of finding a cab at Heathrow Airport, and say hello to the convenience and reliability of ATDL. Your journey is our priority.
Taxis and Minicabs at Heathrow Airport
Taxis and private hire minicabs stand as a highly convenient choice for passengers traveling to or from Heathrow Airport. These services offer the advantage of fixed-price journeys, eliminating the uncertainty that often accompanies metered fares. Passengers have the flexibility to pre-book a cab or find one readily available at designated taxi ranks located outside each terminal.
Heathrow Airport takes immense pride in its taxi transfer service, which has garnered a reputation for its unwavering reliability and exceptional cleanliness standards. Passengers who opt for Heathrow Airport taxis can rest assured that they will be greeted by well-maintained and spotless vehicles. This commitment to quality extends to every aspect of the passenger experience, ensuring a comfortable and hassle-free journey for all travelers.
In summary, whether you're arriving or departing from Heathrow Airport, taxis and private hire minicabs offer a seamless and dependable transportation solution. With fixed-price journeys and a focus on vehicle cleanliness and maintenance, these services provide passengers with the peace of mind and convenience they seek when navigating their travels to and from this bustling airport.
Covering All Terminals at Heathrow
Heathrow Airport, one of the busiest international airports in the world, has a complex yet efficient layout that comprises five distinct terminals. Each of these terminals serves a multitude of airlines and destinations, ensuring that passengers have access to a wide range of flight options.
Navigating the expansive Heathrow Airport can be a seamless experience for passengers, thanks to the readily available terminal information. Passengers can easily access vital details about their flights, including which specific terminal their departure or arrival is scheduled at. This crucial information encompasses comprehensive airline specifics, information about departure gates, and an overview of security procedures in place at each terminal.
Understanding the layout of Heathrow Airport plays a pivotal role in enhancing the travel experience for passengers. By being aware of which terminal their flight operates from or arrives at, travelers can effectively plan their journeys through the airport, reducing the likelihood of confusion or delays. This knowledge empowers passengers to move smoothly between terminals, access the amenities and services they require, and make the most of their time at the airport.
Instant Quotes and Fixed Rates for Heathrow Minicab Service
ATDL prioritizes the significance of delivering a seamless transportation experience for passengers traveling to and from Heathrow Airport. To achieve this, ATDL has developed an innovative online platform that enhances the booking process.
Through this platform, passengers can access instant quotes for Heathrow Airport taxi transfers. By inputting their pickup location, destination, and travel details, passengers receive an immediate and accurate quote. This level of transparency empowers passengers to plan and budget their transportation expenses effectively, eliminating surprises or uncertainties along the way.
Moreover, ATDL offers fixed-price journeys for Heathrow Airport taxi transfers. This pricing structure ensures that passengers do not have to contend with fluctuating fares, whether due to traffic congestion or route alterations. The commitment to fixed prices not only provides peace of mind but also offers passengers the clarity and assurance they need when booking their transportation.
Diverse Fleet and Local Expertise: Heathrow Airport Taxi Transfers
ATDL takes pride in offering a diverse fleet of taxis to cater to the specific needs of passengers. Here's what sets their service apart:
ATDL takes pride in its diverse fleet of taxis, catering to the varied needs of passengers traveling to and from Heathrow Airport. The fleet encompasses a range of vehicle types, each designed to accommodate different group sizes and luggage requirements. Whether passengers are embarking on a solo journey, traveling with family, or part of a larger group, ATDL offers a selection of vehicles to ensure a comfortable and spacious ride. From standard sedans to larger vehicles, passengers have the flexibility to choose the taxi that best suits their preferences, promising a convenient and enjoyable journey for everyone.
ATDL recognizes that the quality of a taxi service extends beyond the vehicles themselves. That's why their team comprises not only experienced drivers but also individuals with an extensive knowledge of the local area. This expertise proves invaluable when navigating the intricate roadways around Heathrow Airport. ATDL drivers are well-equipped to select the most efficient routes, deftly avoiding traffic congestion and potential delays. Passengers can place their trust in these skilled professionals, ensuring a safe and smooth journey to their destination, whether it's arriving at the airport or departing from it.
Furthermore, ATDL vehicles undergo regular maintenance to meet rigorous safety standards. This commitment to vehicle upkeep guarantees a secure and dependable mode of transportation for passengers, offering peace of mind and a comfortable environment as they travel to or from Heathrow Airport.
Our fleet includes:
Vehicle Types

Vehicle Capacity

Saloon Car

4 passengers
2 suitcases
2 pieces hand luggage

Estate Car

4 passengers
3 suitcases
3 pieces hand luggage

Executive Car

6 passengers
4 suitcases
4 pieces of hand luggage

MPV 7-Seater Large

6 passengers
4 suitcases
4 pieces of hand luggage

8-Seater Extra Large

8 passengers
8 suitcases
8 pieces of hand luggage
Hurry! Book Us- fast and convenient Heathrow Minicab service
In conclusion, when it comes to navigating the bustling environment of Heathrow Airport, passengers have reliable options for transportation. Whether you choose the convenience of taxis and minicabs available at the airport or the streamlined services provided by ATDL, a seamless journey to or from Heathrow Airport is within reach. With fixedprice options, instant quotes, and a diverse fleet of vehicles, you can enjoy a stressfree transportation experience with the assurance of safety and local expertise.